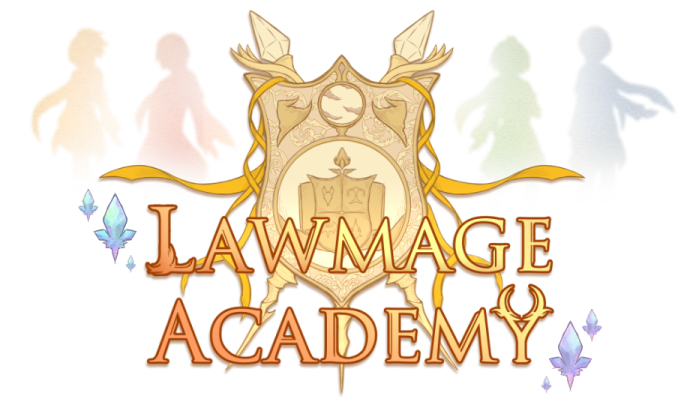 Lawmage Academy
Plans & Schedule for Lawmage Academy
---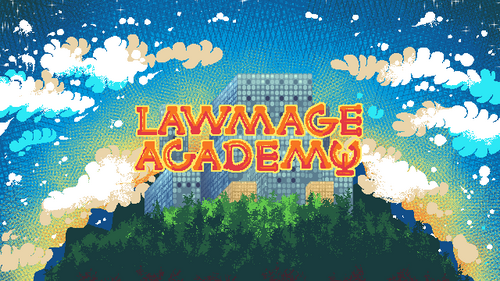 Greetings candidates!
First of all I would like to thank everyone who downloaded, tested, and gave feedback on Lawmage Academy. Your input has been very helpful to me in deciding the direction that I will take in terms of development. I have been thinking lately of the things I need to prioritize in the development of Lawmage Academy, and after reviewing the feedback of V0.4 I have decided on the following plans:
V0.5 - Improving core mechanics and enriching mechanics with content.
V0.6 - Polishing character sprites, icons, weapons, message box, emote balloons.
V0.7 - Developing character profiles and main story. World building. Adding more maps. Adding sidequests/sidestories. Also enriching battle mechanics with content specifically enemies and skills. Also more weapons, charms, items. Magical Duel mechanic to be implemented. Character builds, skill paths, class paths for characters will also be developed.
-PRE-ALPHA TESTING-
V0.8 - Polishing art, music, UI.
-ALPHA TESTING-
-BETA TESTING-
-RELEASE-
Target release date: 2021-2022
As you can see there are no specified dates yet for each phase. My progress will depend on player feedback in every version released. I am also giving leeway for fixing bugs and taking personal breaks considering that I am also working as a lawyer. I have decided not to work full time on Lawmage Academy because of the importance of my work as a human rights lawyer. Hence, I am giving this project 2-3 years to complete.
I hope you all continue to support Lawmage Academy in this time! Please do share, comment, test, and keep engaging with me to keep this game going until it is ready for release!
Sincerely,
Verinius