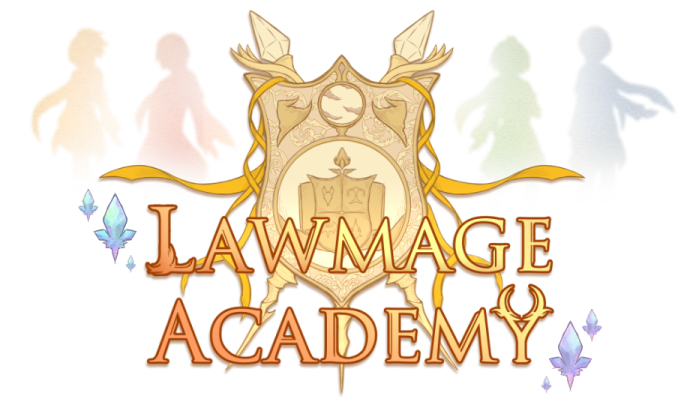 Lawmage Academy
I have always fantasized about a certain magic school game with a not-so-linear story. I wanted the game to have a general arc which will ask you to make choices, and from there your experience in the game will be affected. Some games came close to my fantasy game, but there was always something lacking. That's when I had the idea for Lawmage Academy.
At around March 2018, RPG Maker MV went on sale for a few days with a free demo. I tried it out and found it easy to use, so I bought it. I decided to commit one hour everyday, for one year, doing something related to game development. Whether it's watching tutorials or working on the game, I would count it to my "one hour a day for one year" commitment.
This was a huge impulsive decision I made on one idle afternoon. It was a big commitment and of course nobody else really took me seriously. I knew nothing about game development. But I wanted to see if I could learn a skill (e.g. game development) even though I had ZERO background on it. I didn't have fancy equipment, elite coding skills, or a creative mind for writing or making art. I just had the desire to learn and the commitment to practice. I sat down, made a map in game, and posted it in Facebook to show everyone what I was up to.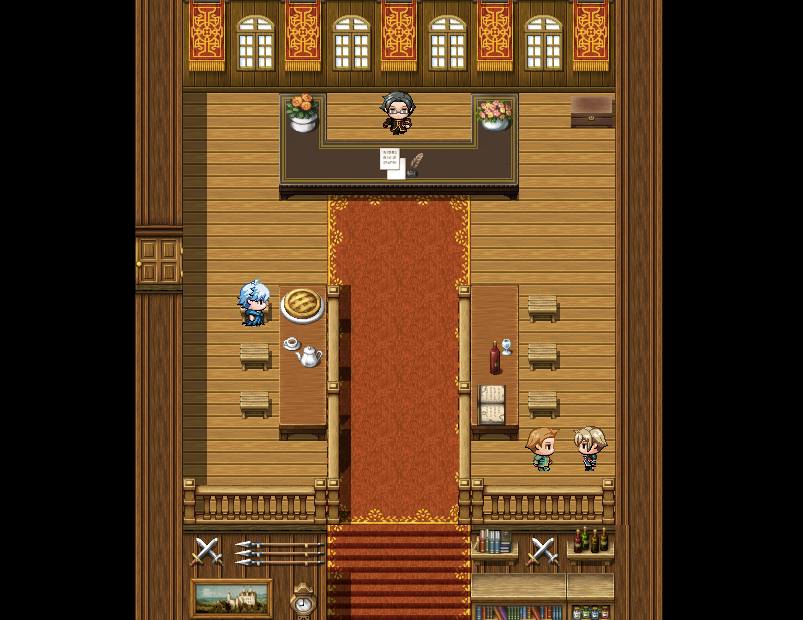 The early design for the Houses
I read tutorials, watched a ton of videos in Youtube, and worked on my game for at least one hour, everyday. If I missed a day, I would work longer hours the next day. I studied level design, writing dialogue, world building, choices, working as an indie dev, interior design, and a bunch of other skills that I deemed necessary. By this time, Lawmage Academy was gaining attention from my friends.
I asked my friends and colleagues to test my game. We would meet up somewhere, get a table, and I would observe as they played. After the playthrough, I would ask them to fill up a survey form and then we would talk about their feedback. A lot of the early testers were my friends from Telegram and they helped me find a lot of bugs.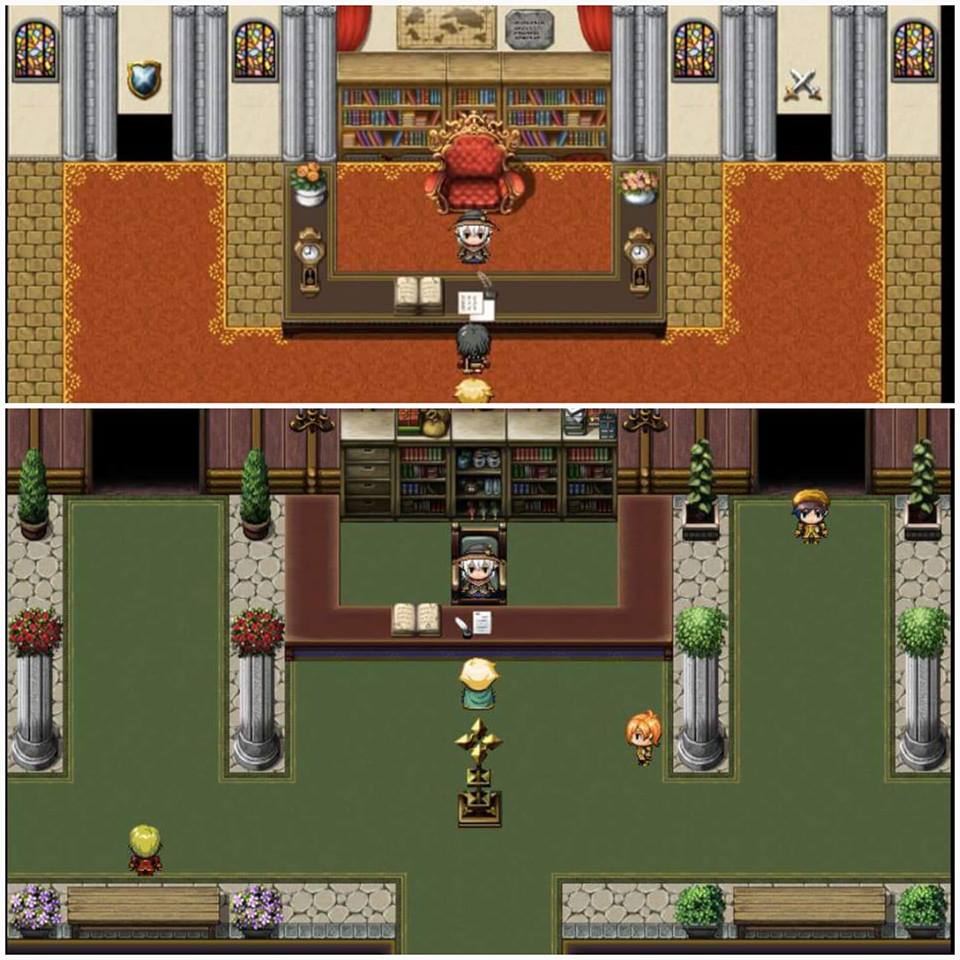 The Academy Hall's transformation
The earlier versions of Lawmage Academy were buggy and unpolished. After taking all the feedback, criticism, and fixing the reported bugs for a month, I came up with v0.5. I promoted it heavily in my Facebook, Instagram and Telegram pages which had a total of about 200 followers at the time. I also commissioned some art as promotional materials and updated my Itch page.
Later on, I had the chance to chat with my friend from law school, Seikachu. I told her I was looking for testers and she offered to help promote it. She is a Twitch Partner and she had that reach to gamers so she posted it in her personal Facebook account. She also introduced me to Gwen Foster, who is one of the prominent gamedev personalities in the Philippines. Gwen encouraged me to make a Twitter account and started giving me advice.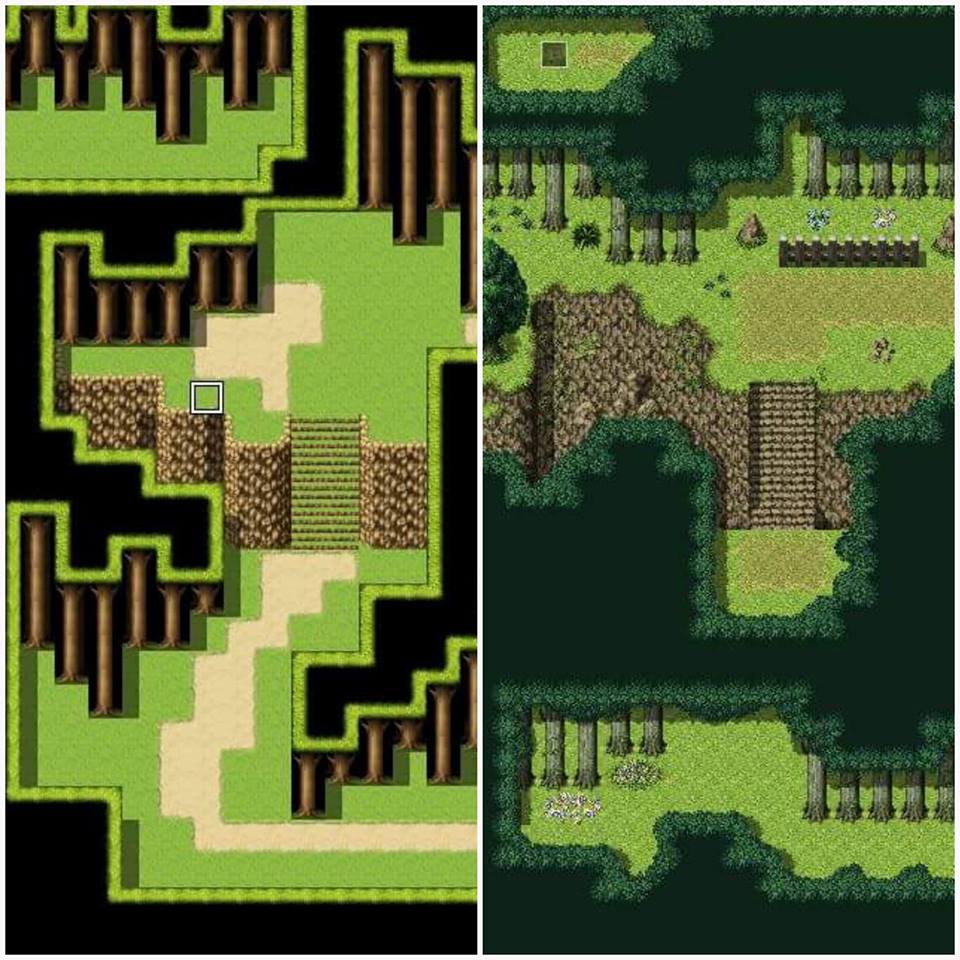 The early drafts of Arashiya Forest
At this point I decided to take a break and start learning pixel art. Suddenly, a guy named Frederick Borromeo messaged me in Twitter saying he made a wiki page for Lawmage Academy. It was such a pleasant surprise! He also asked Light of Apollo Gaming to play Lawmage Academy. Shortly after that, HourADayGamer messaged me in Twitter saying that he wants to feature me in his stream. I was so excited because he would be the first streamer to play Lawmage Academy!
It feels so surreal, to be honest. The past two months has mostly been me practicing pixel art and trying to catch up with the streams and Youtube videos. I've made a lot of wonderful friends along the way who helped me immensely in this journey!
I never expected Lawmage Academy to reach this far at this point in time considering that it is still a demo. But I am really happy with how everything turned out. I still have a long road ahead of me, and I need to pace myself properly. I would like to take another year to work on this and show you all my progress. After a few years, I think Lawmage Academy will reach its full potential, and I will be proud to say that I made it!
Thanks for reading this far!
- Verinius