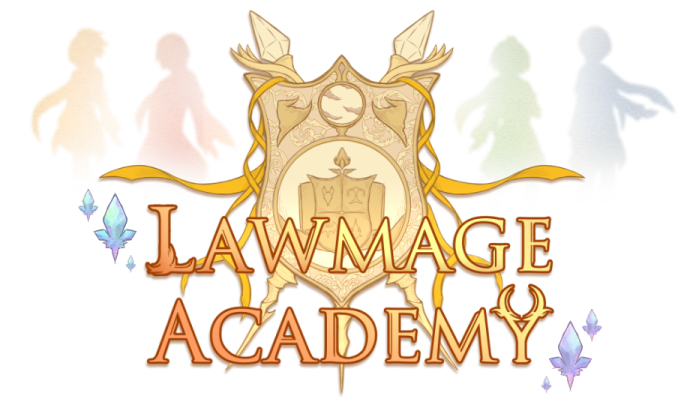 Lawmage Academy
First ever Twitch Stream with HourADayGamer
---
Great news, candidates!
Lawmage Academy will be streamed for the first time ever by HourADayGamer! But wait, there's more!
Not only will Hour play the game and give his reactions, but I will also be present in the stream and answer questions you guys might have about the game or myself as the developer. What was my inspiration? Why did I start this project? What is my favorite pizza brand? We can have a conversation while Hour studies in the Academy!
We will be streaming in twitch.tv/houradaygamer on:
October 5, 9:00 PM (CST)

October 6, 10:00 AM (GMT+8)
Drop by and say hello, come talk to us, or simply lurk in the shadows as you see what the fuss is about in Lawmage Academy!
Mark the date. Share it with your friends. See you there!
- Verinius